SEATTLE

CHILDREN'S
THEATRE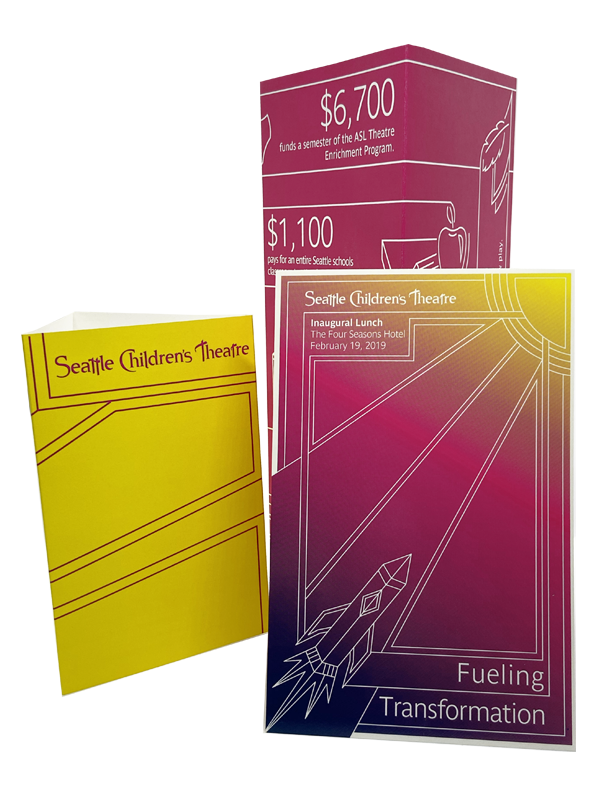 Above: Branded materials for 2019 Fueling Transformation fundraising event.
Starting in the summer of 2018, I worked as the lead graphic designer at Seattle Children's Theatre. I worked on a variety of projects from solidifying a rebrand to summer camp class catalogs. I reported directly to the Director of Marketing, allowing me to have a say in the visual direction of any communication materials at the theatre. Through this position, I have developed a solid working relationship with multiple printers and suppliers for distrubting work. I have also fostered skills in working with those outside of the design field from educators to fundraisers. Many pieces I created for SCT were print pieces, though I also worked on digital and social media adviertisements, interactive catalogs, and consulted on redesigning the theatre's website.

I worked in a period of brand transition. Having commissioned a brand redesign before I was hired, I was tasked with implementing the brand into all out materials and slightly altering or adding to it so it could be used seamlessly. I created micro-brands for fundraising events and season identities as well.